When we were little, we always dreamt to have our shopping card like our parents or other grow-ups. In order to fulfill kids' wish, I made a shopping card that will go along with our new dolls when packaging and delivering. Here is what it looks like: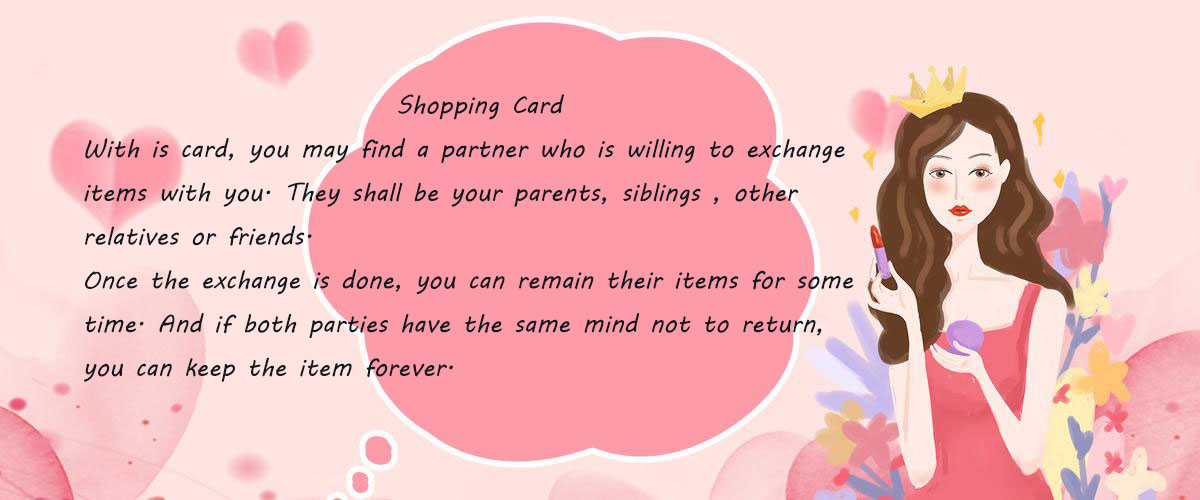 This is the front side
This is the opposite side
I want to make it looks cute and mesmerizing so I chose the pink cover with a gorgeous lady and flowers on it.

We can see the functions of the shopping card from the two pics. And if you have one you shall allow kids to do what it says and cooperate positively with them.
I think this is a good way to enhace children's social relations, and a good way to promote parents-children relationships.
By the way, I have to say the shopping card doesn't have a limited function. If you have more brilliant ideas, you can act with your kids as long as it's good for children.
So long. Thanks for your time and attention.